Burning Torch, Felt Gun, Single Head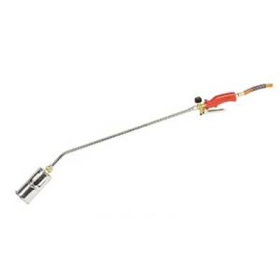 Image for illustrative purposes only.
This is a single head blow torch which is the one mostly hired out by us. Used by roofing contractors and trade to dry areas for painting, felting, applying tar pitchv but there are many uses for this tool to be used.
The one listed here is a single head type but also available are twin and triple head type. These all require propane gas to operate 13kg upwards.
Hire Item
Price
Datasheet
Burning Torch, Felt Gun, Single Head
1 Day: £9.00
2 Days: £11.70
3 Days: £13.50
4 Days: £15.30
1 Week: £18.00
N/A
Related Links