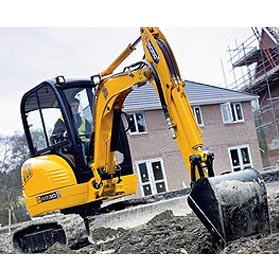 Image for illustrative purposes only.
Efficient heating system for complete comfort.
Extra foot space and reduced noise levels improve comfort.
ZTS models feature one of the largest cabs/canopies for their machine sizes.
Lifting the control pod on all models isolates servo controls for safer access.
Suspension seat fitted as standard.
Hire Item
Price
Datasheet
3 Ton
1 Day: £65.00
2 Days: £130.00
3 Days: £195.00
4 Days: £260.00
1 Week: £260.00
Related Links