Petrol 21" Hedge Trimmer (2 Stroke)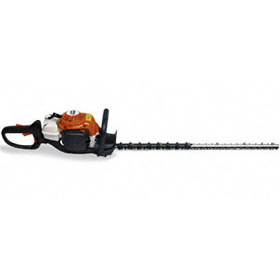 Image for illustrative purposes only.
Professional hedge trimmer with double-sided blade for trimming applications. Low weight and low vibrations. Especially coordinated gear ratio with up to 5000 strokes per minute. High blade speed and a finer cut. 60cm/24" version comes with STIHL ErgoStart for exceptionally easy starting.
Hire Item
Price
Datasheet
Petrol 21" Hedge Trimmer (2 Stroke)
1 Day: £18.00
2 Days: £23.40
3 Days: £27.00
4 Days: £30.60
1 Week: £36.00
N/A
Related Links