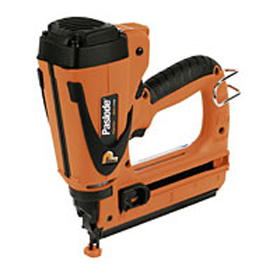 Image for illustrative purposes only.
Lightweight and versatile, with automatic lock-out and soft-grip handle and trigger. For all second fix trim and joinery. Supplied with carry case and 2 batteries.
Fires 16ga 16-63mm Brads.
Up to 180 Fasteners / min.
Trigger Action / Sequential Trip.
Non-Marking Quick-Release Nose for Jam Clearance.
Reload Indicator / Open View Magazine.
Fine Depth Adjustment.
Rubber-Coated Grip.
Hire Item
Price
Datasheet
IM 65 Brad Nailer
1 Day: £20.00
2 Days: £26.00
3 Days: £30.00
4 Days: £34.00
1 Week: £40.00
N/A
Related Links