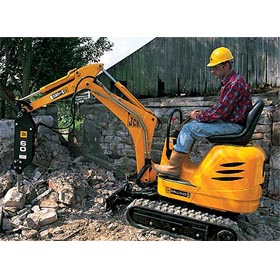 Image for illustrative purposes only.
A wide range of attachments for extra versatility.
Single acting auxiliary Pipework fitted as standard, boom Pipework optional.
Compact and manoeuvrable design enables this machine to be used in the most combined of spaces.
With an extending undercarriage, extending from 700mm to 1000mm on the Micro and 970mm to 1350mm on the Micro Plus.
Hire Item
Price
Datasheet
1 Ton Micro
1 Day: £60.00
2 Days: £120.00
3 Days: £150.00
4 Days: £180.00
1 Week: £200.00
Related Links