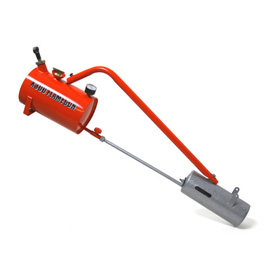 Image for illustrative purposes only.
This flamegun destroys weeds with a searing 2000 degrees Farenheit blast which when directed at the base of weeds stops the plants sap rising.
Leaving the weeds to dry for a few days, a second gunning incinerates all top growth and weed seeds, leaving a potash rich residue.
Hire Item
Price
Datasheet
Flame Gun (Paraffin)
1 Day: £7.50
2 Days: £9.75
3 Days: £11.25
4 Days: £12.75
1 Week: £15.00
N/A
Related Links