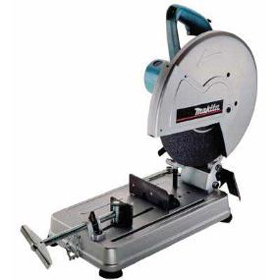 Image for illustrative purposes only.
D-shape handle for easy gripping.
Lock-off button to help prevent accidental starting.
Spark diversion guard for operator safety.
Guide plate adjusts 45° right and left; 3 locations
for various sizes of materials.
Quick release vise for secure stock retention and
fast repeated cuts.
Socket wrench stored on base for convenience.
Adjustable depth stop for precise, repeatable
cutting depth.
Shaft lock for easy wheel changes.
Note: Discs available at cost.
Hire Item
Price
Datasheet
14" Metal Cut-Off Saw
1 Day: £20.00
2 Days: £26.00
3 Days: £30.00
4 Days: £34.00
1 Week: £40.00
N/A
Related Links