Clipper Keyblock Saw (Mini Clipper)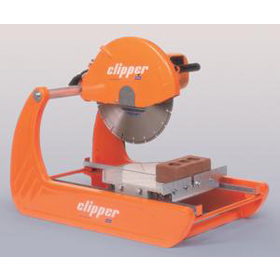 Image for illustrative purposes only.
This saw has an innovative compact frame coupled with a powerful motor design to make this saw simple for one person to transport and set up. It features an extended length, open back frame for rip cutting 16" and larger masonry materials. The pivoting head with posiloc allows exact blade location.
Note: Discs available at cost.
Hire Item
Price
Datasheet
Clipper Keyblock Saw (Mini Clipper)
1 Day: £30.00
2 Days: £39.00
3 Days: £45.00
4 Days: £51.00
1 Week: £60.00
N/A
Related Links